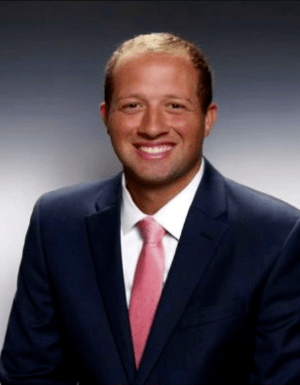 Dr. Joseph grew up in Dayton, Ohio. He attended the University of Dayton and graduated with a Bachelor of Science. Dr. Joseph completed his doctorate degree from The Ohio State University College of Dentistry in Columbus, Ohio. After the conclusion of dental school, he took the opportunity to move to Chicago.
Dr. Joseph's affinity for dentistry began at a young age. He enjoyed spending time after school on many occasions at his uncle's dental practice. Today Dr. Joseph values building a rapport with his patients and making sure that they feel comfortable during their appointments.
Utilizing continuing education, through courses and dental journals, Dr. Joseph continues to expand his knowledge in the field of dentistry. He demonstrates a particular interest in implant and digital dentistry and understands the importance of staying apprised of a variety of dental topics as technology and medicine are constantly adapting. Dr. Joseph has also completed continuing education and advanced injection training for BOTOX®.
In Dr. Joseph's spare time, he enjoys spending time with friends and family. He is an avid sports fan following most closely the Dayton Flyers and the Ohio State Buckeyes. When he isn't watching sports with friends or working, Dr. Joseph enjoys spending his days on the golf course.
Dr. Joseph looks forward to getting to know his patients and providing them with impeccable dental care.