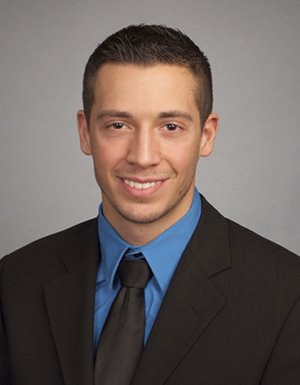 Dr. Matesi grew up in the northwest Chicago suburb of Itasca. After graduating from high school, he pursued his undergraduate degree at Loyola University of Chicago. Dr. Matesi completed his B.S. in Biology with a minor in Chemistry, earning Cum Laude status. He has been in the dental field for more than 10 years, starting with dental assisting during his undergraduate studies at Loyola.
Immediately after matriculating at Loyola, Dr. Matesi attended the University of Illinois Chicago College of Dentistry, where he learned all aspects of general dentistry, focusing his efforts on indirect and implant restorations. After graduating in 2012, Dr. Matesi has worked as an associate at multiple offices and experienced many different ways of practicing dentistry.
Dr. Matesi also has pursued learning about the dental field outside of the academic world. He frequently takes continuing education courses, many that focus on using CEREC digital dentistry technology.  CEREC technology uses 3D scans to produce ceramic inlays, onlays, and crowns that match the exact shape and size of a patients' tooth. Best of all, the CEREC machine allows same-day restorations with crowns and dental implants. Dr. Matesi has more than 10 years of CEREC experience and uses that knowledge daily in treating patients.
When Dr. Matesi is not practicing dentistry, he enjoys working out, playing golf, basketball, and traveling. He also enjoys socializing with friends and going out to dinner in the best food city in the world.